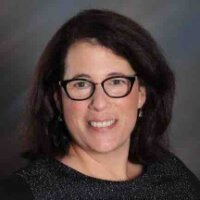 About me
I am an accomplished executive with 20+ years of leadership experience, including full P&L for an 8-figure revenue operation. Throughout my career, I have continually met and exceeded goals in sales, profitability, and customer satisfaction among other key areas. Although with a broad range of experience, my expertise is in the fields of Strategic Partnership & Alliance Building, Business Unit & Operations Development, Marketing & Branding, and Product & Solution Management.
Check out my portfolio for more information about my professional experience.
Professional Bio
As a Senior executive with over 20 years of experience, Lisa Indovino has provided the steady leadership and impetus for companies to reach the next level of success. Within a variety of industries and operating environments, including turnarounds and high-growth operations, she has driven wholesale improvements and built scalable foundations that paved the way for both immediate and long-term results.
In her most recent position as the Senior Vice President of Digital Data Solutions for Innodata, Lisa directed all aspects of a $45M, 8-country division with over 3,300 team members. She was recruited by the CEO specifically to provide strategic direction for a company in a heavily transitional phase, with an emphasis on customer and partnership building initiatives. In less than 2 years, Lisa has made a significant impact on the direction of the company by creating a major account sales organization, a marketing operation and accompanying lead generation program, and a partner network with other technology companies. She has generated multiple double-digit improvements to date and established a framework for Innodata to achieve year-over-year success in key areas.
Lisa Indovino earned her Bachelor of Arts in Economics from Smith College and her CA-AM Certification from the Association of Strategic Alliance Professionals. She can be reached at 973-650-7428 or via email at lindovino5@gmail.com.
Skill Overview
Business Unit & Department Management
US/Global Market Penetration & Expansion
Strategic Alliance Building
Long-Term & Short-Term Planning
Team Development & Leadership
Change & Transformational Management
Stakeholder Relationships
Technology Product Development
Go-To-Market Strategies
Escalated Problem-Solving
Competitive Branding & Positioning
Market & Consumer Insights
Business Intelligence
Voice of the Customer
Recommendations
Lisa is an industry veteran with exceptional energy levels, enthusiasm and great leadership skills. Her positive and a 'can do' attitude is highly infectious and percolates across to others. She has always made herself available for any consultation and problem solving anytime of the day across time-zones. She has an open mind and willingness to learn when it comes to new technologies and works with the engineering teams across all level. She has developed a deep understanding of how AI and Machine Learning and its impact on the industry and our clients. It is my privilege and a pleasure to work with her. (source)
Lisa is extremely energetic and the energy percolates into the team pretty fast. She has a very clear vision and strategy. She has exceptional skills in managing large strategic accounts and driving business growth. Her passion for driving revenue growth, developing new solutions, and building teams is truly commendable. It is amazing to see the effort she invests in the organization. it is a pleasure to work with Lisa… anytime, in any organization. (source)
Articles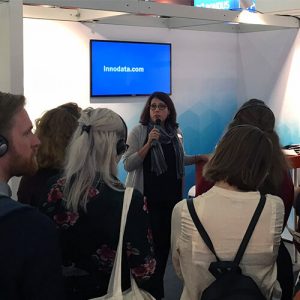 FRANKFURT BOOK FAIR 2017
Lisa Indovino speaking at Frankfurt Book Fair about embracing artificial intelligence technologies that can improve productivity, customer experience and revenue.
Source
Video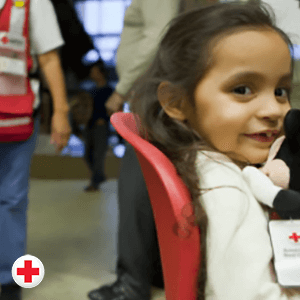 AMERICAN RED CROSS
Lisa Indovino as member of the American Red Cross board of directors in Fairfield, New Jersey.