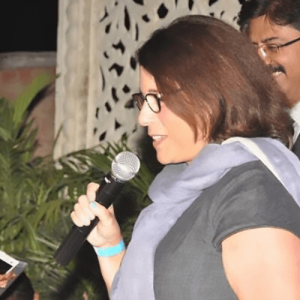 Professional Experience
Here you can read about my 20 years of professional work experience in several different organizations. Check it out below!
Read more about me on the About page.
Professional Experience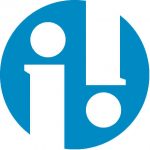 Innodata
Ridgefield Park, NJ
03/2016 – 12/2017
Global content and data services, business process, and technology solutions company with $59M+ in annual revenues and 4,000 employees worldwide.
SVP, DIGITAL DATA SOLUTIONS
Overview: Hold full P&L accountability for a $45M division operating in 8 countries (primary client work performed in India, Sri Lanka, and the Philippines), leading team of 17 direct and 3,300 indirect reports. Oversee development and launch of new products to drive growth and change management objectives. Represent the company externally with customers in NA, EMEA & APAC, including direct interaction with C-level leaders. Deliver presentations to the Board of Directors regarding business strategy, revenues, profits, and EBITDA for the division.

KPMG
New York, NY
2011-2016
Global network of professional firms providing Financial Audit, Tax and Advisory services, with 189K employees worldwide.
DIRECTOR, GLOBAL STRATEGIC ALLIANCES
Overview: Led efforts in expanding the alliance enterprise business around Data & Analytics, Transformation, and GRC solutions. Managed large, complex KPMG alliances, including Thomson Reuters, Salesforce, Flexera, Sailpoint, and Trintech. Reported to Senior Partner for Innovations & Global Alliances. Planned and executed on global technology partnerships involving governance, portfolio development, business development, sales force enablement, and client acquisition.
Clear Mountain
Montclair, NJ
2002-2011
Consulting firm that delivered customized strategic solutions to a diverse range of start-up and small business clients.
PRINCIPAL CONSULTANT
Overview: Conferred with client companies to assess their immediate and long-term business development goals. Interacted with clients' key decision-makers to create tailored, turnkey product solutions for the best bottom-line impact. Consulted with stakeholders throughout the entire implementation lifecycle to ensure success and full client satisfaction.

Deltathree
New York, NY
2000-2002
U.S. company specializing in VoIP telephony services (one of the first in the world to offer telephone services via the web)
CHIEF REVENUE OFFICER / EXECUTIVE VICE PRESIDENT
Overview: As the Chief Revenue Officer, held full P&L accountability for all revenue generation activities, including sales, marketing, and product functions, reporting to the CEO. Oversaw all aspects of 8 departments, leading a team of over 100 and managing a $40M annual operating budget. Defined the product and solution strategy, managed sales and distribution channels, and directed partner, affiliate, and re-seller programs.

Lucent Technologies
Warren, NJ
1997-2000
Industry-leading telecommunications equipment company; merged with Alcatel in 2006 and absorbed by Nokia in 2016.
DIRECTOR, STRATEGY & BUSINESS DEVELOPMENT
Overview: Hired into the global marketing organization to engage in new markets and opportunities. Led and coached team of 60 in Strategy & Business Development initiatives.